Curio's 2012 Essentials Demoshow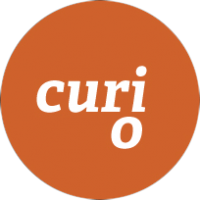 Curio is a project launched by computer graphics portal Displayhack in order to subjectively showcase a variety of interesting PC demoscene products for both sceners and other intrigued people. During this hour-long session, Curio will present you a hand-picked must-see selection of PC demoscene products from 2012.
Alkama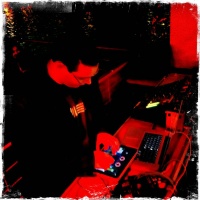 Born in a Moog, raised in the south of France, sent 5000 years ahead to join the TPOLM family and finally, made a nice and sociable human beeing round the Lake Léman by the Calodox brothers, Alkama is about to land a live set at Revision for the very first time. Waves of lush Tech House and four-to-the-floor beats are to be expected so you'd better howl and dance along, or duck and cover!
Knoeki vs. glxblt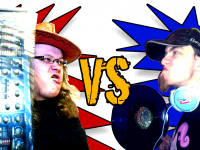 What happens when you combine two junglists? Usually a heated discussion about how everything released after 1998 is crap. This time however there's a pair of turntables involved and that can only mean one thing: A BATTLE TO THE DEATH. Solving the unfinished business stemming from their impromptu back 2 back DJ set performed at Revision 2011, it's Knoeki vs. glxblt!
h0ffman

For the third year running, h0ffman will be returning to the stage to serve up a large selection of bass, breaks and demoscene smashers. In his teenage years he started writing music on the Amiga and was one of the founding members of the net label Mono. He broke from the scene to focus on studio production and DJ'ing in the UK underground dance music scene. Since his return to the demoscene in 2010 he has become an active member of Amiga demo crew Focus Design as well as a regular on SceneSat Radio. He and SaVannaH continue to run Unstable Label, a free dance music label.
Events at Revision
At a glance
Revision 2013
29th of March to 1st of April 2013
Saarbrücken, Germany
Sign up here
Pure demoscene party
PC, Amiga and Oldskool compos
E WERK
Dr.-Tietz-Straße 14
D-66115 Saarbrücken